Posted on
Who knew senior pictures could be SO MUCH FUN to do!!! I had the wonderful privilege this week of working with two amazing young women, seniors at Northampton High School, on beautifully unique senior pictures.
Anna came to my studio in a simple, elegant black dress and we started with a traditional shot against a backdrop with lights, and then moved out into the beautiful fall afternoon. It was like playing, rather than working. I loved it.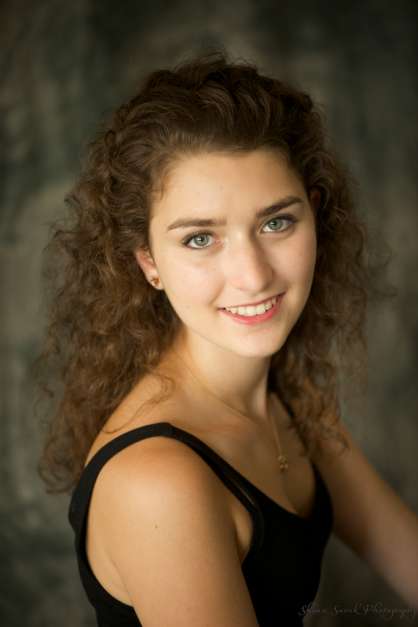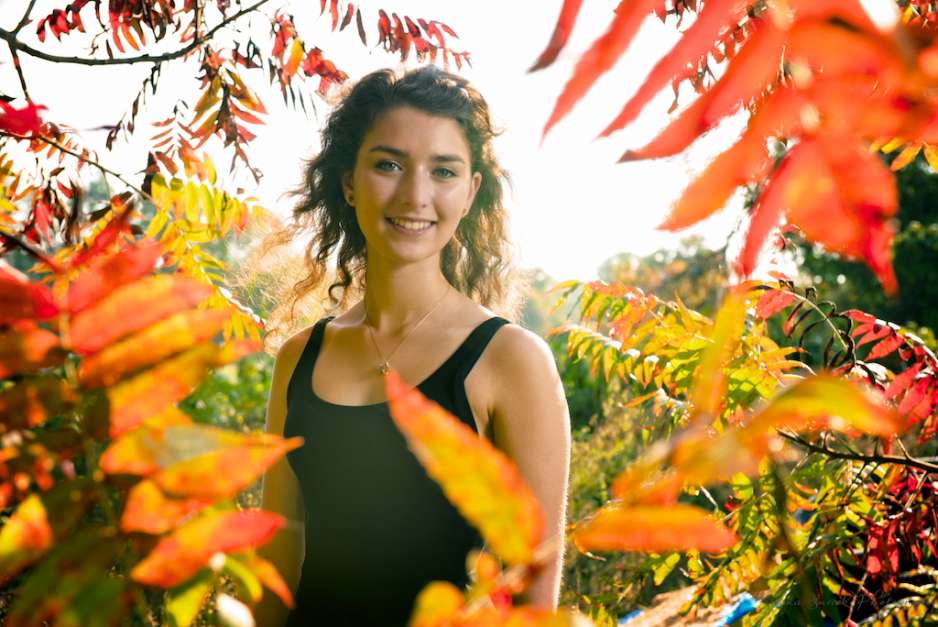 She has an inner beauty and an outer radiance that my camera just loved, loved, loved!!!
The next day, I did the first part of a shoot with Johanna, who had some great ideas for what she was looking for. She wanted a renaissance dress, so her mom Patti Klein created one from her old decades-old prom dress and an ivory dress of Johanna's on top of it. Add on fabric she just happened to have lying around, some fading flowers, and voila....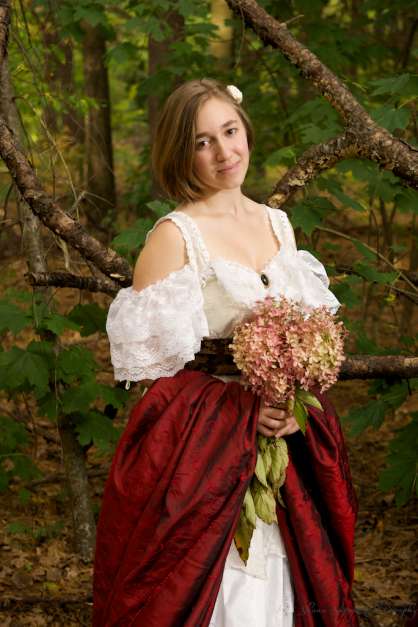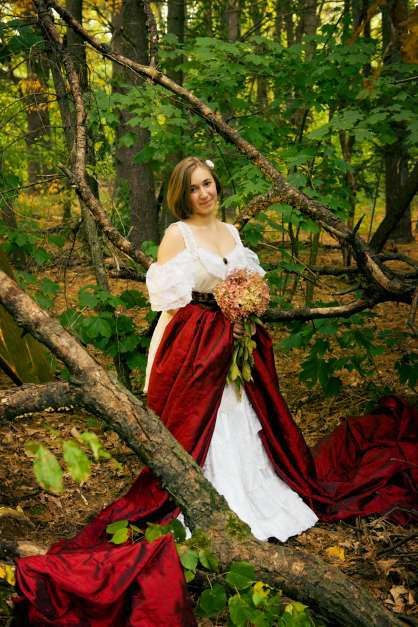 A different look...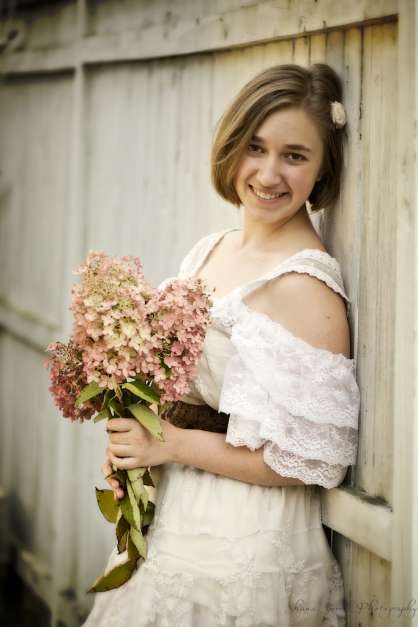 And then, inspiried by artist Alexa Meade, she went for something completely different!!! Johanna had her very talented sister Becca paint her, all of her, clothes and all. It took true family togetherness to create this one. When I came to her house at 2:00, she'd been in the same place for 5 hours, a patient human canvas, with both sisters and her mom helping.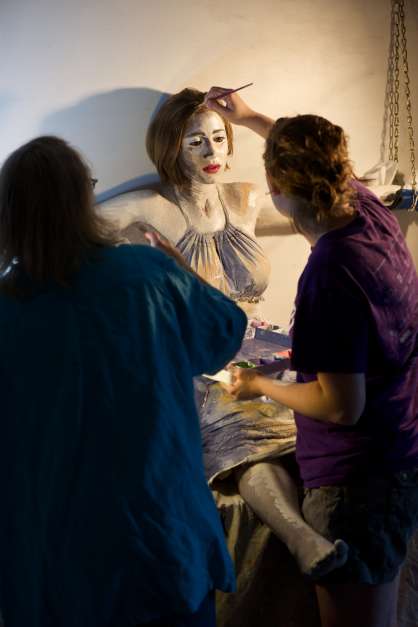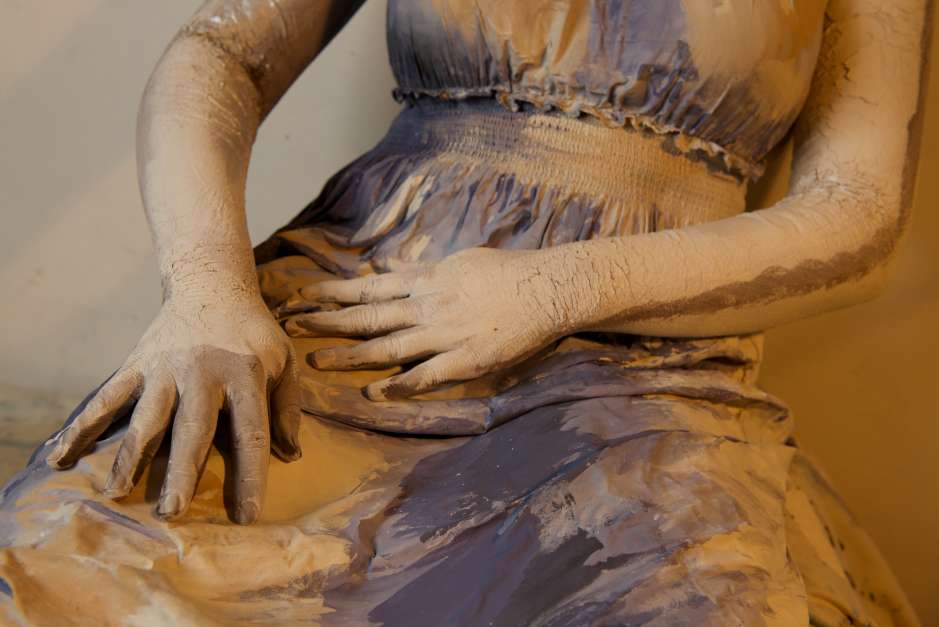 The detail work was AMAZING!!!!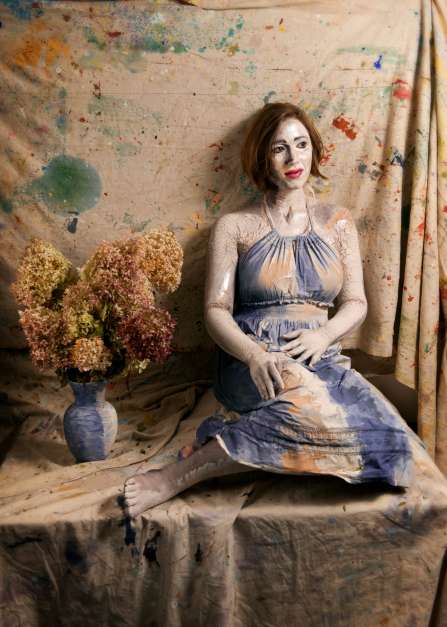 Add a little texture to the background just for fun, and a unique senior portrait is created.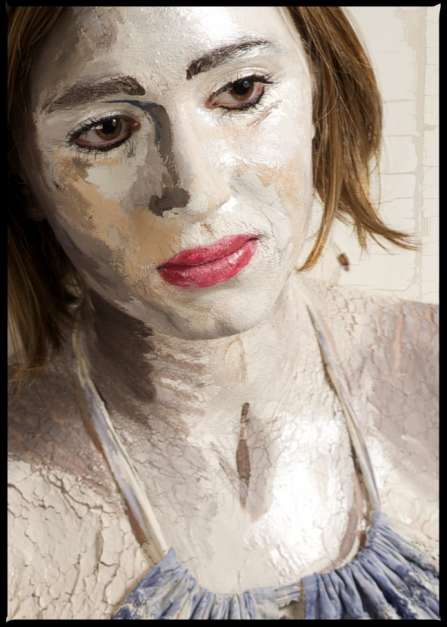 I wonder what Becca will do in two years when it's her turn to graduate!!! I hope I'm there to photograph it, because I know it will be terrific. It's such an honor to be part of making iconic images that kids will have in their yearbooks and look back on 10, 20, 50 years from now as a precious memory of who they were as they were finishing high school and moving out into the world. Thank you for letting me be part of this important time in your life.
Johanna (left) and Becca